ATSI Mental Health First Aid Training
ABORIGINAL AND TORRES STRAIT ISLANDER MENTAL HEALTH FIRST AID
Learn how to assist Aboriginal and Torres Strait Islander adults who are developing a mental health problem, experiencing a worsening of an existing mental health problem or in a mental health crisis, until appropriate professional help is received or the crisis resolves.
ATSI MHFA COURSE OVERVIEW
The 14-hour Aboriginal and Torres Strait Islander Mental Health First Aid course is for any interested adult. You will learn how to assist an Aboriginal or Torres Strait Islander adult who may be experiencing a mental health problem or mental health crisis until appropriate professional help is received or the crisis resolves, using a practical, evidence based action plan.
This course is based on evidence from the expert consensus of Aboriginal mental health professionals, many of whom also have lived experience of mental health problems.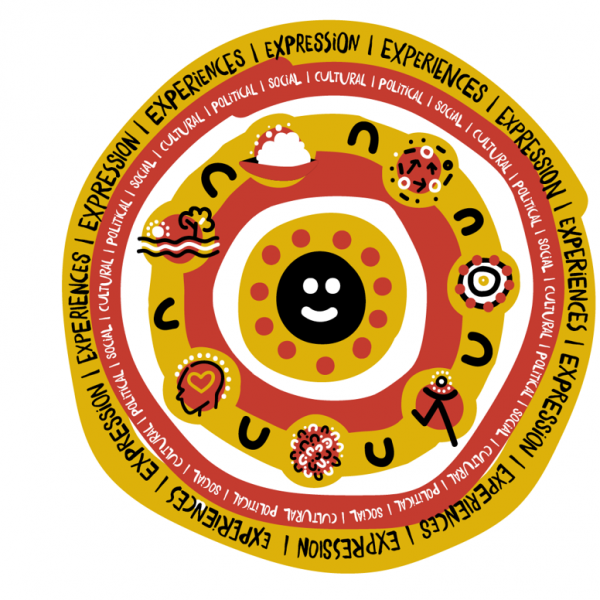 WHAT THE COURSE COVERS
Learn about Aboriginal and Torres Strait Islander social and emotional wellbeing, mental health problems in communities, how to provide initial help, where and how to get professional help, and how to provide first aid in a crisis situation.
MENTAL HEALTH PROBLEMS COVERED ARE:
Depression and anxiety
Psychosis
Substance use problems
MENTAL HEALTH CRISES COVERED ARE:
Suicidal thoughts and behaviours
Non-suicidal self-injury
Panic attacks
Traumatic events
Severe psychotic states
Severe effects from alcohol or other drug use
Aggressive behaviours.
All MHFA courses teach you how to give mental health first aid using the Action Plan ALGEE.
Guidelines for providing Mental Health First Aid to an Aboriginal & Torres Strait Islander Person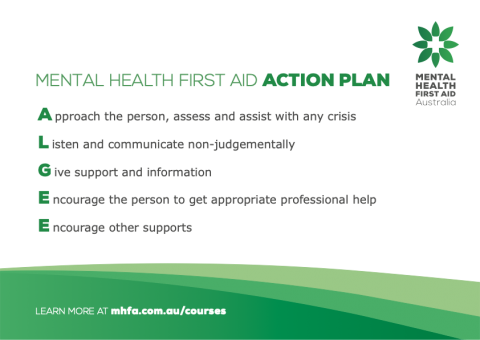 For more information about this course or other Mental Health First Aid courses please visit www.mhfa.com.au
To book this training for your workplace or community group please contact our ATSI MHFA Instructor to discuss your needs and pricing. We offer discounted rates to non for profit organisation.
Daniel Roy
ATSI MHFA Instructor
d.roy@rrkac.org.au
08 9185 5005